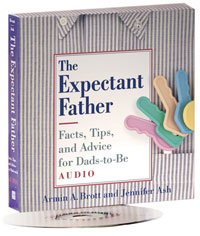 By armin on February 10, 2014
The best-selling, ground-breaking, information-packed guide for dads-to-be is now an indispensable audiobook, read by Armin Brott, who has been called America's most trusted Dad.™
Posted in Fatherhood & Parenting, Voiceover work, Audiobooks and CDs | Tagged childbirth, conflicting emotions, dad-to-be, expectant dad, expectant father, father-to-be, physical changes, pregnancy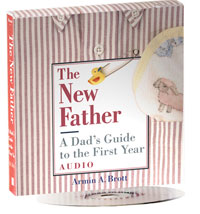 By armin on February 8, 2014
The essential handbook for the new father, now in a hands-free audio format to fit a parent's busy schedule. Read by Armin Brott, acclaimed author of The Expectant Father and The New Father.
Posted in Fatherhood & Parenting, Voiceover work, Audiobooks and CDs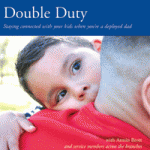 By armin on April 19, 2010
Doing double duty as a father and a deployed service member requires focus and commitment. But the effort you put into remaining a vital presence in your child's life will strengthen your relationship and give both of you greater peace of mind. In this CD, fatherhood expert and former Marine Armin Brott talks about ways […]
Posted in Voiceover work, Audiobooks and CDs | Tagged deployment, father, military, separation from family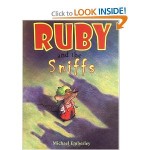 By armin on July 26, 2010
Armin reads "Ruby and the Sniffs," by Michael Emberlyruby
Posted in Audiobooks and CDs | Tagged armin, brott, character, ruby, sniffs, voice
By armin on February 7, 2009
On this 50-minute recording, I join eight fathers to talk about what makes a great dad, how fathers can find a comfortable balance between their roles at work and at home, what children need from their fathers at different ages, and the benefits for men and their families of being more involved as fathers.
Posted in Voiceover work, Audiobooks and CDs