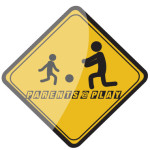 Click here to read some of the most recent "Parents@Play" columns.
Co-written with Samantha Feuss, this weekly column, syndicated by Tribune Content Agency (formerly McClatchy) reviews toys, games, and activities that get parents and kids playing together.

Some of the dozens of papers and websites that have published "Parents@Play" columns.