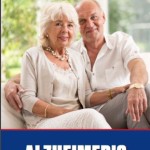 How do you get used to giving a bath to the person who used to bathe you? What do you do when your parent or a loving spouse of 30 years doesn't remember your name?
Although women have traditionally been the primary caregivers in their family, more and more men are rolling up
their sleeves and taking charge of caring for their loved ones. (Just a decade ago, fewer than 25% of all caregivers in the United States were men, but today, that number has nearly doubled, to 45%.1) When it comes to Alzheimer's, the role of men becomes especially important since two thirds of those diagnosed with the disease are women. That's why I wrote this book with Men's Health Network.
Click here to download a f.ree copy of this book.